5 Slow Cooker Turkey Wild Rice Soup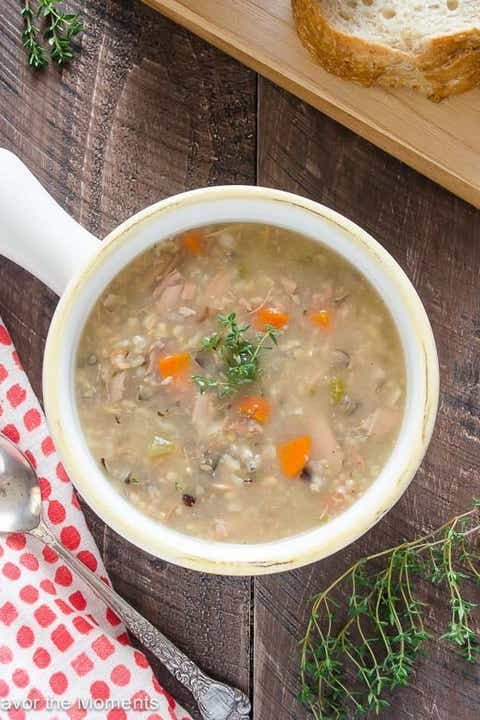 Flavor the Moments
This recipe is perfect for Thanksgiving and the holidays when you have plenty of leftover meat that you don't know what to do with. Just throw it into a slow cooker, along with onions, garlic, celery, carrots, and wild rice—and you have a delicious meal that reimagines turkey meat.
Get the recipe from Flavor the Moments »
6 Butternut Squash and Apple Soup With Fried Sage and Halloumi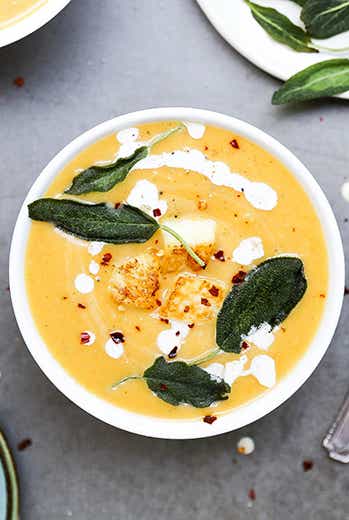 Floating Kitchen
If you've gone apple picking and have a big batch to work with, consider cooking up this thick and creamy soup. Apples lend a natural sweetness, texture, and fiber in this already highly nutritious dish. Topped with halloumi and crispy sage, this soup is everything you need on a cold winter day.
Get the recipe from Floating Kitchen »
7 Slow Cooker Brown Rice Chicken Congee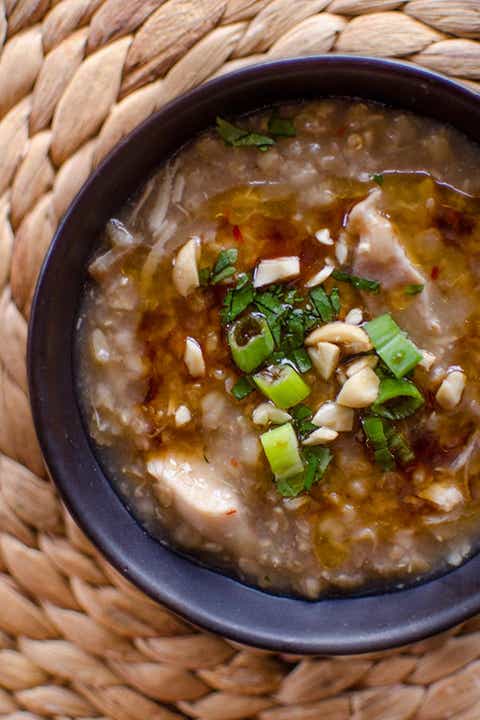 Living Lou
Congee is a very popular dish in many Asian countries and is usually eaten for breakfast because it's so hearty and filling. This version features brown rice instead of noodles, but has the same savory flavors you'd find in the traditional dish, including ginger, chili flakes, garlic, green onions, and peanuts.
Get the recipe from Living Lou
8 Chicken Cauliflower Curry Soup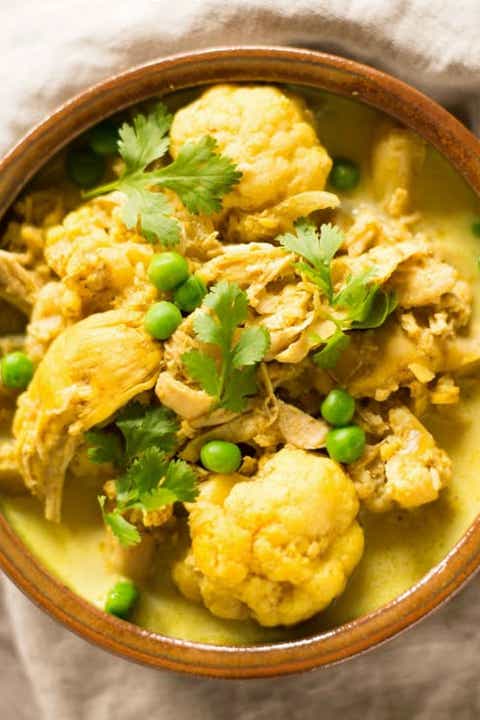 A Sweet Pea Chef
Brimming with flavor, this chicken cauliflower chicken curry soup freezes well and can be re-heated for several weeknight dinners. Enjoy it on its own or have it with a side of brown rice for an even heartier meal.
Get the recipe from a Sweet Pea Chef »
Open Next Page To See more