There's nothing better than pot of hot, creamy soup, especially after you've been trekking through windy, chilly weather to get home. Instead of buying the canned stuff, which is generally loaded with sodium, gather up your favorite seasonal veggies and combine them in your slow-cooker before heading off for the day. Homemade soup isn't just way healthier—it's also more delicious, and because you're cooking in bulk, you're bound to have leftovers for tomorrow's lunch or dinner. These simple, comforting slow-cooker soup recipes will keep you warm and satisfied.
1 Slow-Cooker Pumpkin Curry Soup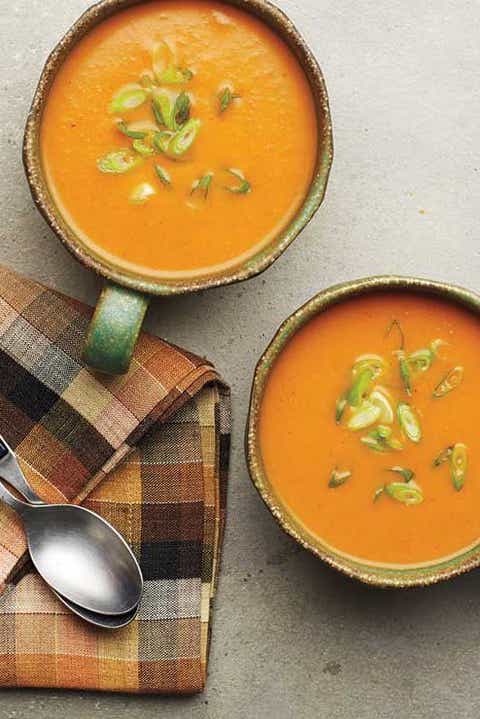 Tara Donne
Requiring just five ingredients, this fall-inspired soup makes for a delicious, low-calorie, low-carb dinner with rich, creamy flavor. Opt for a low-sodium chicken or vegetable broth to reduce the amount of sodium in this recipe.
Get the recipe for Slow-Cooker Pumpkin Curry Soup »
2 Slow-Cooker Chili Verde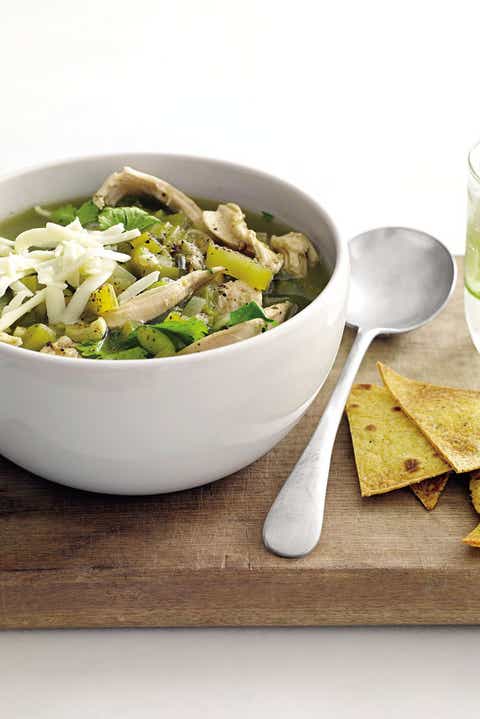 Kana Okada
Shredded chicken, protein-rich edamame, green bell pepper, and crunchy celery are cooked together with garlic and spices over several hours and served with small corn tortillas, which are rich in filling fiber.
Get the recipe for Slow-Cooker Chili Verde »
3 Slow-Cooker Chicken Dumpling Soup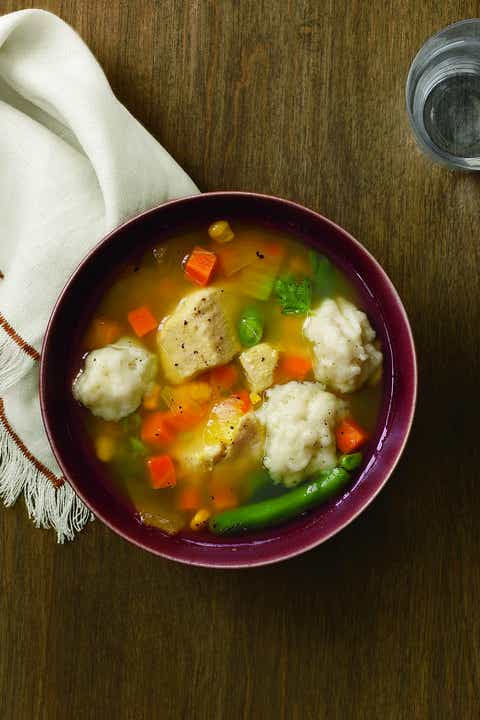 Ngoc Minh Ngo
This comforting dish combines tender chicken with mixed vegetables and soft biscuit dumplings that soak up the savory broth. With just 15 minutes of prep and six ingredients, you can throw together this classic recipe that'll please kids and adults alike. Plus, this soup weighs in at only 250 calories when cooked.
Get the recipe for Slow-Cooker Chicken Dumpling Soup »
4 Easy Slow-Cooker Corn Chowder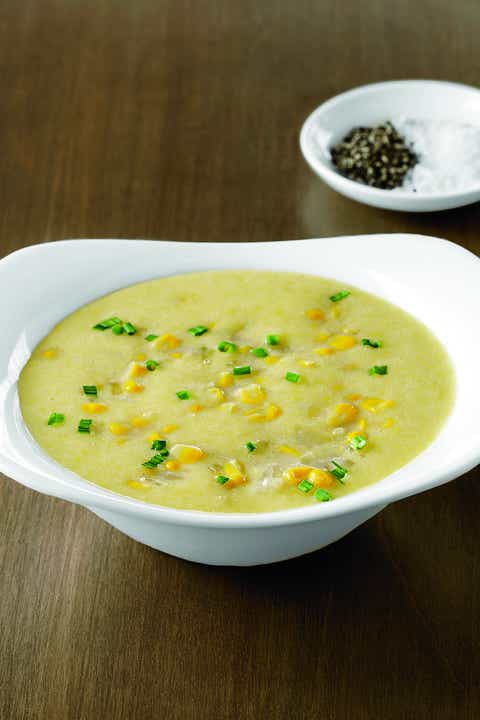 Ngoc Minh Ngo
This recipe's star ingredient is corn, a high-quality complex carb that's also packed with fiber, heart-healthy folate, and natural plant chemicals that preserve your vision. Potato helps thicken the soup while low-fat milk and a little butter leave it perfectly creamy.
Get the recipe for Easy Slow-Cooker Corn Chowder »
Open Next Page To See more